1st International
Semantic Web Conference
(ISWC2002)
June 9-12th, 2002
Sardinia, Italia


supported in part by the OntoWeb network



in cooperation with the

DARPA Program
ISWC will be a major international forum at which research on all aspects of the Semantic Web is presented. ISWC 2002 follows on from the success of the first Semantic Web Working Symposium (SWWS), which was held in Stanford in July, 2001. ISWC 2002 will take place on the beautiful Mediteranian island of Sardinia, Italy, 9th-12th June, 2002, immediately preceding the OntoWeb workshop. It will begin by a tutorial day on Sunday 9th.
Registration is now open for ISWC and related events.
Tutorials
Five general interest and technical tutorials are available to attend just before ISWC.
Conference
ISWC 2002 has gathered submissions related to all aspects of the Semantic Web. Both technical and survey/overview papers were solicited, as well as descriptions of working Semantic Web systems, position statements and reports on work in progress. The selected papers and additionnal late-breaking contributions to be presented as posters will make an exiting technical program.
Ontoweb workshop
The Ontoweb workshop will take place immediately after ISWC. Program and registration pages are ready. Ontoweb features the RuleML workshop.
AAAI Student travel grant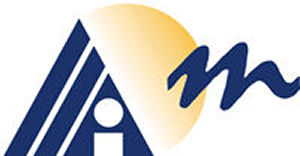 Some support is available for student travel thanks to a grant from AAAI. Applicants must be full time students at the time they attend ISWC. Priority will be given to authors of accepted papers and posters. The amount of the awards will depend on the number of applications, but will be at least $500 each. Applications should be made to the ISWC PC Chair iswc2002@cs.man.ac.uk as follows:

    Name and affiliation: 
    Accepted paper (title): 
    Accepted poster (title):

The registration is now open to the ISWC conference in Chia Laguna.
Resources related to ISWC
http://iswc.semanticweb.org: this site
http://www.semanticweb.org/SWWS/: SWWS-1
http://www.crs4.it/Sardinia.html: Sardinia
http://www.ontoweb.org/: Ontoweb thematic network
http://www.daml.org: DAML