Conference pictures
(ISWC2002)
June 9-12th, 2002
Sardinia, Italia


supported in part by the OntoWeb network



in cooperation with the

DARPA Program
Conference pictures (Thanks to Ying Ding)
Click on the pictures to get a high resolution version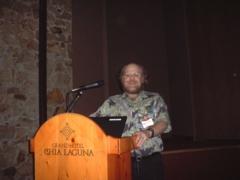 Conference chair Jim Hendler and organization chair Michele Missikoff opening the conference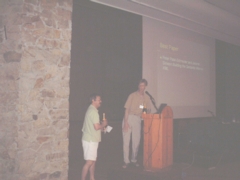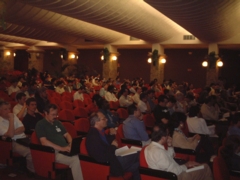 Program chair Ian Horrocks congratulating best paper co-author Peter Patel-Schneider in front of an attentive audience (200 people).

Invited speaker Dieter Fensel talking about the invisible web. General chair Jim Hendler and invited speaker Carl Kesselman in discussion.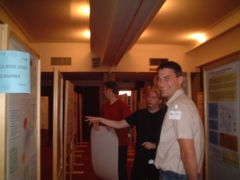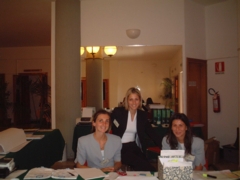 Poster presentation and the reception committee.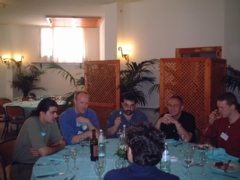 The conference has been the occasion of numerous discussions nourished by Sardinian food.
Other pictures are available from the Ontoweb site